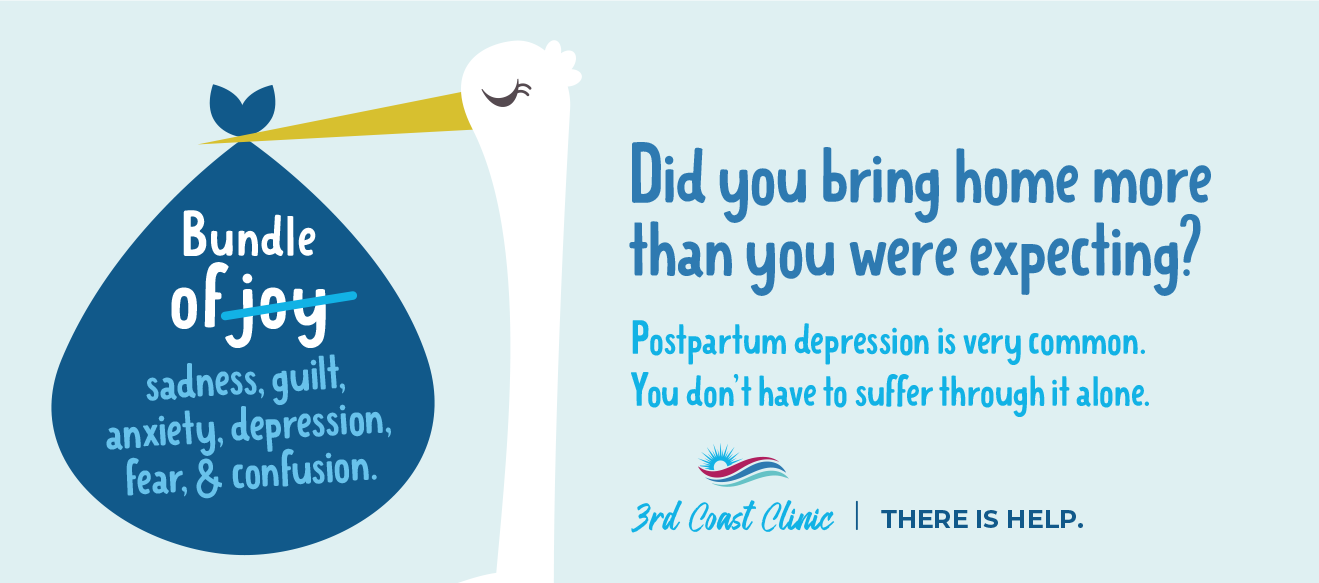 Postpartum Depression
Pregnancy and a new baby can bring a range of emotions. Many feel overwhelmed, sad, or anxious at different times during pregnancy and after the baby is born. Feeling bad after giving birth does NOT make you a "bad" parent. Postpartum depression is treatable and affects people of all ages, genders, ethnicities and socioeconomic backgrounds. If you're experiencing symptoms of postpartum depression, talk to your provider or call us at 414-769-2239 for a depression screening.
If at any point you have thoughts of harming yourself or your baby,  seek immediate medical care. Call 911 or your local emergency assistance number to get immediate help.
National Suicide Prevention Lifeline at 1-800-273-TALK (1-800-273-8255) or use their webchat on suicidepreventionlifeline.org/chat.
Additional Resources: